When you're looking for an easy, yet tasty meal idea, it's hard to look past the slow cooker. This recipe for slow cooked satay beef is a classic example of an incredibly easy and yet deliciously tasty meal.
It uses pretty common ingredients that you probably already have in your kitchen and, after browning the beef in a frying pan, all you really have to do is dump all of the ingredients into your slow cooker, turn it on and let your slow cooking appliance work its magic.
Yes, you do have to be somewhat organised in preparing this meal 8 hours before you intend to eat it but, it's worth the wait and, like all slow cooked meals, it will fill your house with an amazing aroma that will have the whole family eagerly anticipating dinner time.
Begin by cutting some rump steak into strips – you could buy pre-cut meat strips if you want to skip this step, but I tend to find cutting up a big slab of rump steak gives the best results.
Add some peanut oil to a frying pan.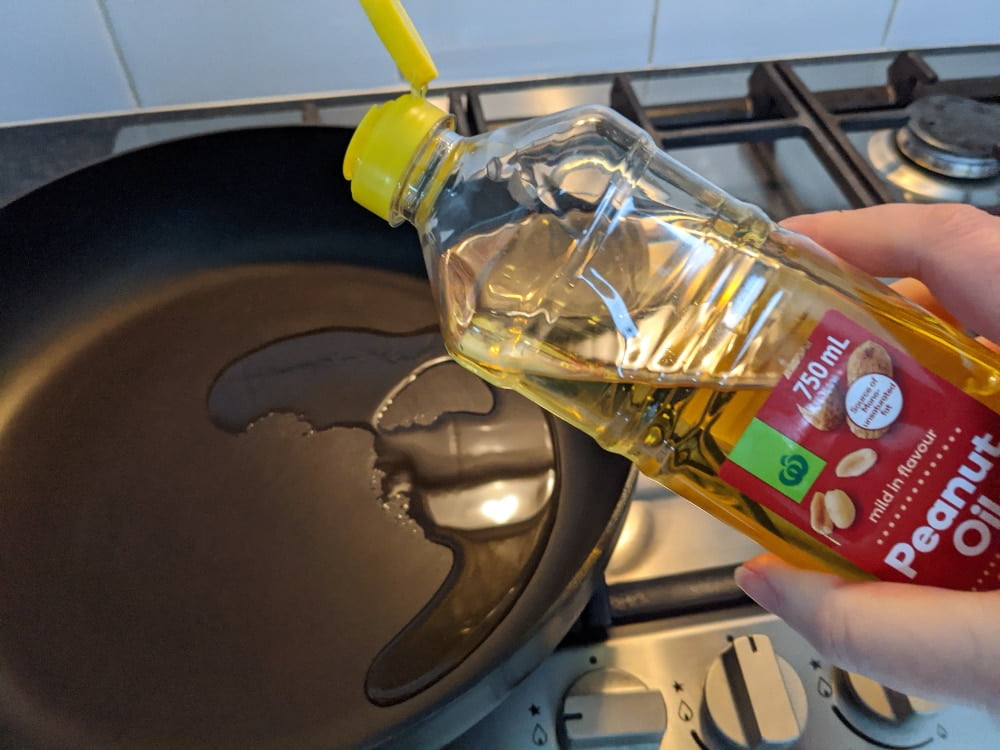 Brown the sliced beef strips in the pan and drain off any excess liquid.
Put your browned beef strips (minus the liquid from the pan) into your slow cooker.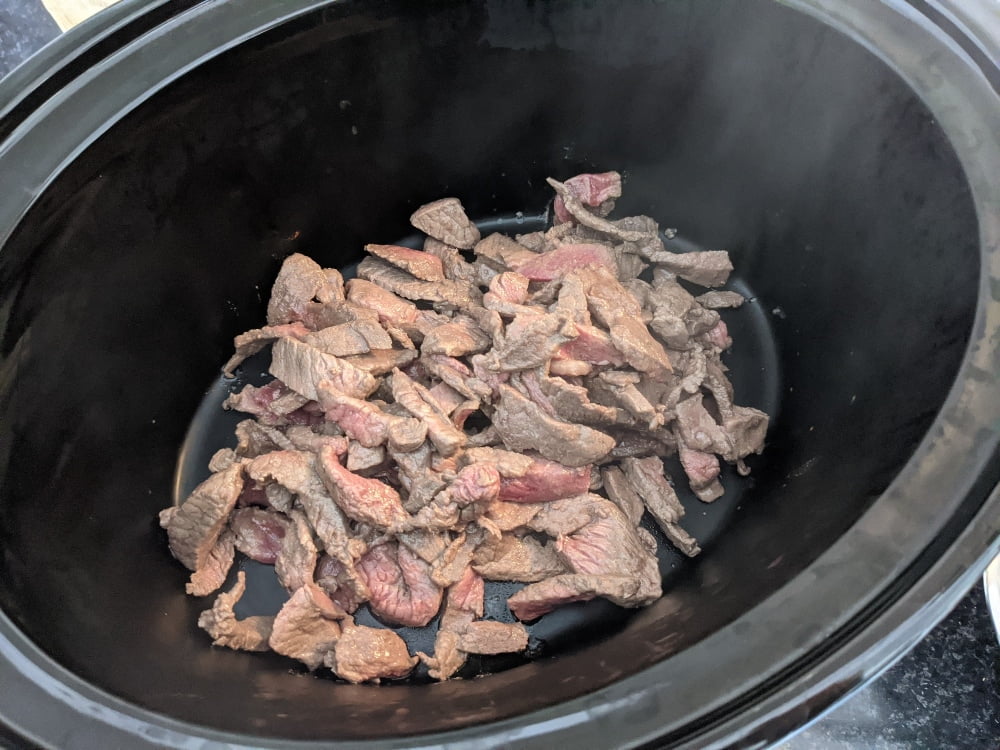 Then simply add the rest of the ingredients.
Then it's as easy as turning your slow cooker on to Low, putting the lid on and walking away!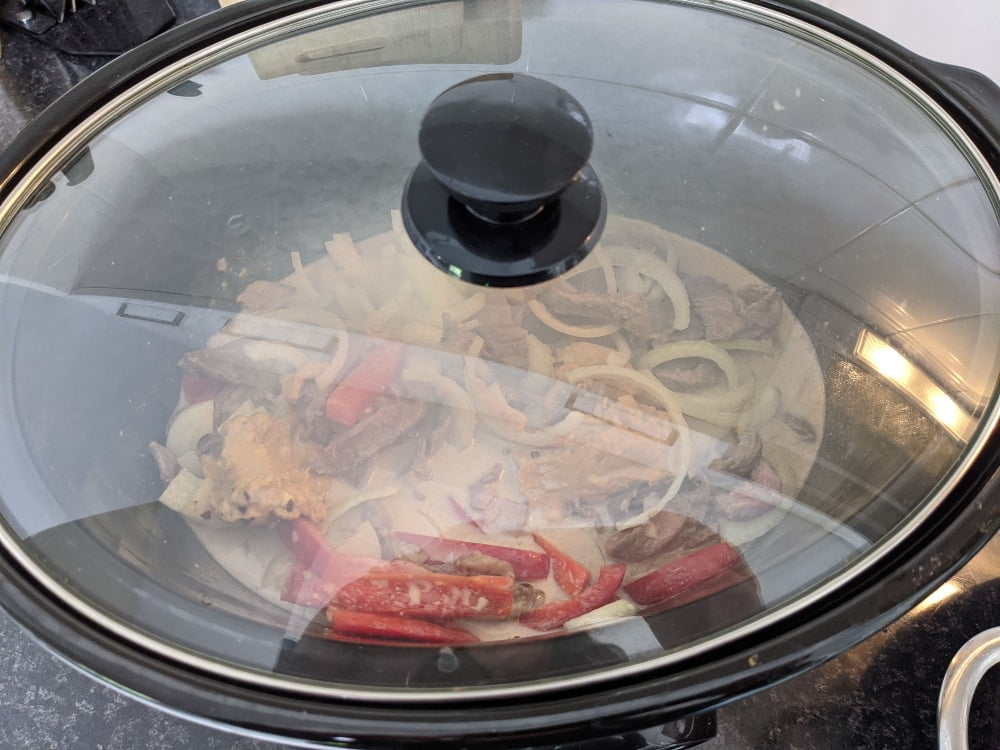 Eight hours later your delicious slow cooked satay beef will be ready. Serve with some rice and maybe some stir fried veggie noodles.
Easy Slow Cooker Satay Beef Recipe
Print Recipe
Easy Slow Cooker Satay Beef Recipe
Ingredients
500g rump steak

sliced into strips

2 teaspoons peanut oil
1 onion

sliced

1 red capsicum

sliced

1 teaspoon crushed garlic
1 teaspoon crushed ginger
1 teaspoon red chili flakes
2 teaspoons brown sugar or coconut sugar
1 Tablespoon soy sauce
3 Tablespoons peanut butter
½ cup coconut milk
½ cup beef stock
Instructions
Heat oil in frying pan and brown beef strips.

Add all ingredients to slow cooker.

Serve with rice and stir fried vegetables or Stir Fried Veggie Noodles.
It doesn't get much easier than that to get a tasty home cooked meal! If you're a fan of slow cooking, you'll love this recipe for Easy Slow Cooker Satay Beef.