It might sound like a strange combination but this little combo of ingredients; Medjool dates stuffed with peanut butter and coated in chocolate, is a flavour combination that's hard to beat.
This recipe is not so much of a recipe but just a procedure – the ingredients are all listed in the title, all you have to do is put them together but, wow, when you combine these simple ingredients, the taste is amazing!
I'm not lying when I tell you that these simple little snacks taste just like a Snickers bar but with the added advantage of being a fair bit healthier than your average Snickers bar.
Sure, you need to use chocolate to make these divine treats but, if you were trying to be super healthy, you could always use a sugar free chocolate or a vegan chocolate or whatever your diet requires.
All you need is 3 simple ingredients and maybe some salt – that's up to you but I think adding a sprinkle of Himalayan rock salt to the peanut butter before you cover it up with chocolate really takes these treats to the next level.
If you're going for super healthy, use a chocolate that fits in with your needs and maybe even a 'natural' peanut butter that doesn't have added sugar and salt. I'm not too fussed, so I just like to use regular peanut butter and regular melted chocolate.
So, the ingredients I use are:
medjool dates (which can usually be found in the fresh fruit and vegetable section of your supermarket)


crunchy peanut butter (crunchy is important for giving the texture of a Snickers bar as you can feel and taste the actual peanut pieces – if you've only got smooth peanut butter that would be OK but, if you happen to have some crushed peanuts, then consider adding them as well) and


melted dark chocolate (you can use any type of chocolate you like, I like dark but you could also use milk chocolate or sugar free chocolate or milk free/vegan chocolate).
Then it's just a simple matter of slicing open however many dates you plan on stuffing, removing the pits and then adding a small scoop of peanut butter. Sprinkle some salt on top of the peanut butter at this stage if you're choosing to use salt as well, then coat your stuffed dates in the melted chocolate.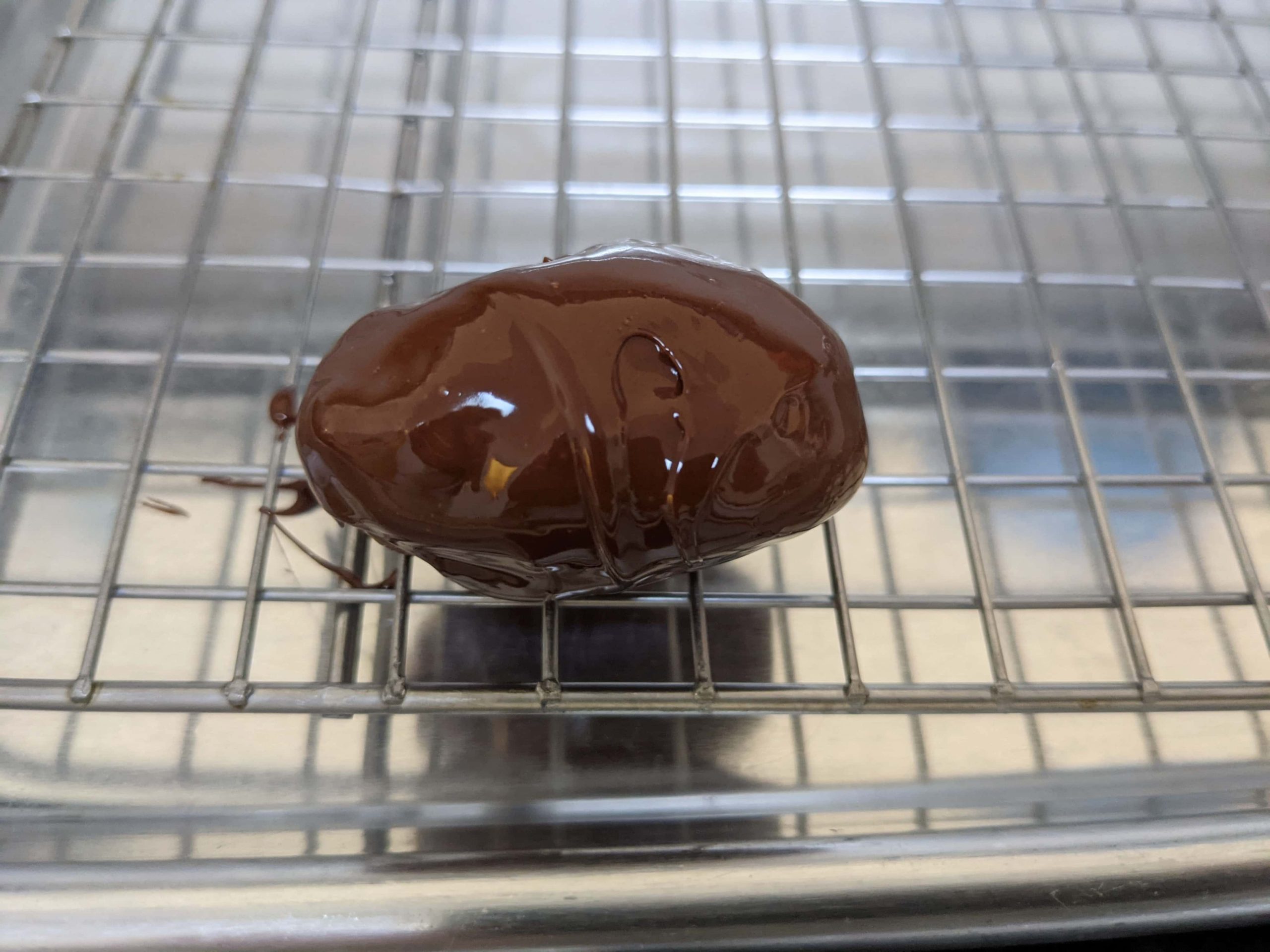 Once coated I like to sit my stuffed dates on a cooling rack over a tray (to catch the drips) then put the tray into the fridge for a while to let the chocolate set.
Once set they're ready to enjoy! Just try them and tell me these don't taste like a Snickers bar! They're amazing and (somewhat) healthy making them the perfect treat – just try to stop at one!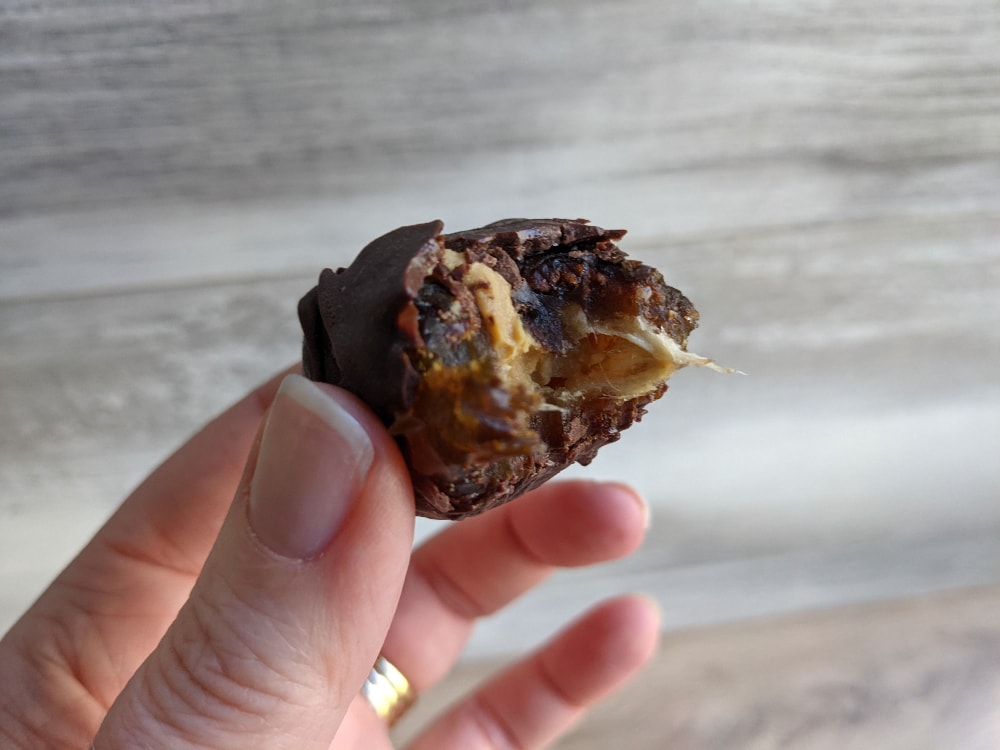 Healthy Homemade Snickers Bar Recipe
Print Recipe
Healthy Homemade Snickers Bar
Ingredients
Medjool Dates

- as many as you intend to stuff

Crunchy Peanut Butter

- a small teaspoon full for each date

Himalayan Rock Salt

- if using, just a small sprinkle for each date

Melted Dark Chocolate

- or whichever type of chocolate you prefer
Instructions
Cut open each date and remove the pits.

Add a small teaspoon of peanut butter to each date.

Sprinkle on salt, if using.

Coat in chocolate and refrigerate until set.
Quick, easy and delicious, Medjool dates stuffed with peanut butter and coated with chocolate will soon become a favourite recipe in your house too!